Experience Le Marche as a local
From cappuccino to aperitivo
Italian culture thrives around its famous food, wine and culture. It's our pleasure to help you blend in like a local so you can enjoy your holiday even more.
Le Marche; pure & authentic
The best-kept secret of Italy…One of the greatest hidden gems in Italy… Even the New York Times calls Le Marche "the Tuscany of the future".
Rolling hills, medieval hilltop towns, vineyards, breath taking beaches, mountains, great food and wine. Le Marche, it is said, is everything all at once.
Le Marche is still relatively tourist-free and that means you can fully experience the authentic character of the region. While you're on a trip, look out for the local 'sagre' and food festivals. Especially in summer months there are many festivals that celebrate food. Long tables on the main piazza, seasonal produce, music and friends to enjoy the warm evenings together with your loved ones.
We also suggest you to visit the weekly farmer's market in Le Marche. Here you can find the best sun-ripened tomatoes, local fruit and vegetables, fresh fish from the Adriatic Sea and local cheese and wine. It is without doubt the perfect way to master the Italian art of food appreciation.
So from high-end restaurants to a simple osteria, from hiking to sun bathing, from visiting historic cities to a day shopping; life is good in Le Marche.
Our agriturismo is just two kilometres from the village of Cossignano and close to beautiful cities such as Offida and Ascoli Piceno. This southern part of Le Marche is known for its good wines. The great beaches of Grottammare are only 15 kilometres away. Other beach towns worth visiting at the Adriatic coast are San Benedetto del Tronto and Sirolo.
What to do in Le Marche?
Hiking in the mountains? A day tour in the largest caves of Europe? There is so much to discover in Le Marche! And because we live so centrally, it is easy to combine activities. You can enjoy a morning racing your bike, spent the day at the beach, have diner at one of the great piazzas and stroll the evening market for shopping local products.
Did you know that in this part of the region Le Marche you can buy beautiful handmade shoes? We have collected the most beautiful brands for you – and the kids – so you can buy shoes directly from the factory.
We love nature, good food, great wine and the Italian life style. Our farm is hidden in the countryside of rural Le Marche, on top of a hill and surrounded by seven hectares of woodland, vineyard and olive groves.
We have travelled a lot and know what makes a holiday special. After 10 years, we know the area like the back of our hand. So there's no need to use Tripadvisor or your mobile. We'll share our tips for the best places to stay so you can enjoy and relax. And as a young family, we know all about the best playgrounds, kid-friendly restaurants and great beaches.
Agriturismo Fortuna Verde is your HOME away from home and we are happy to suggest you ideas for experiencing a real Italian experience.
Erik & Marianne, Agriturismo Fortuna Verde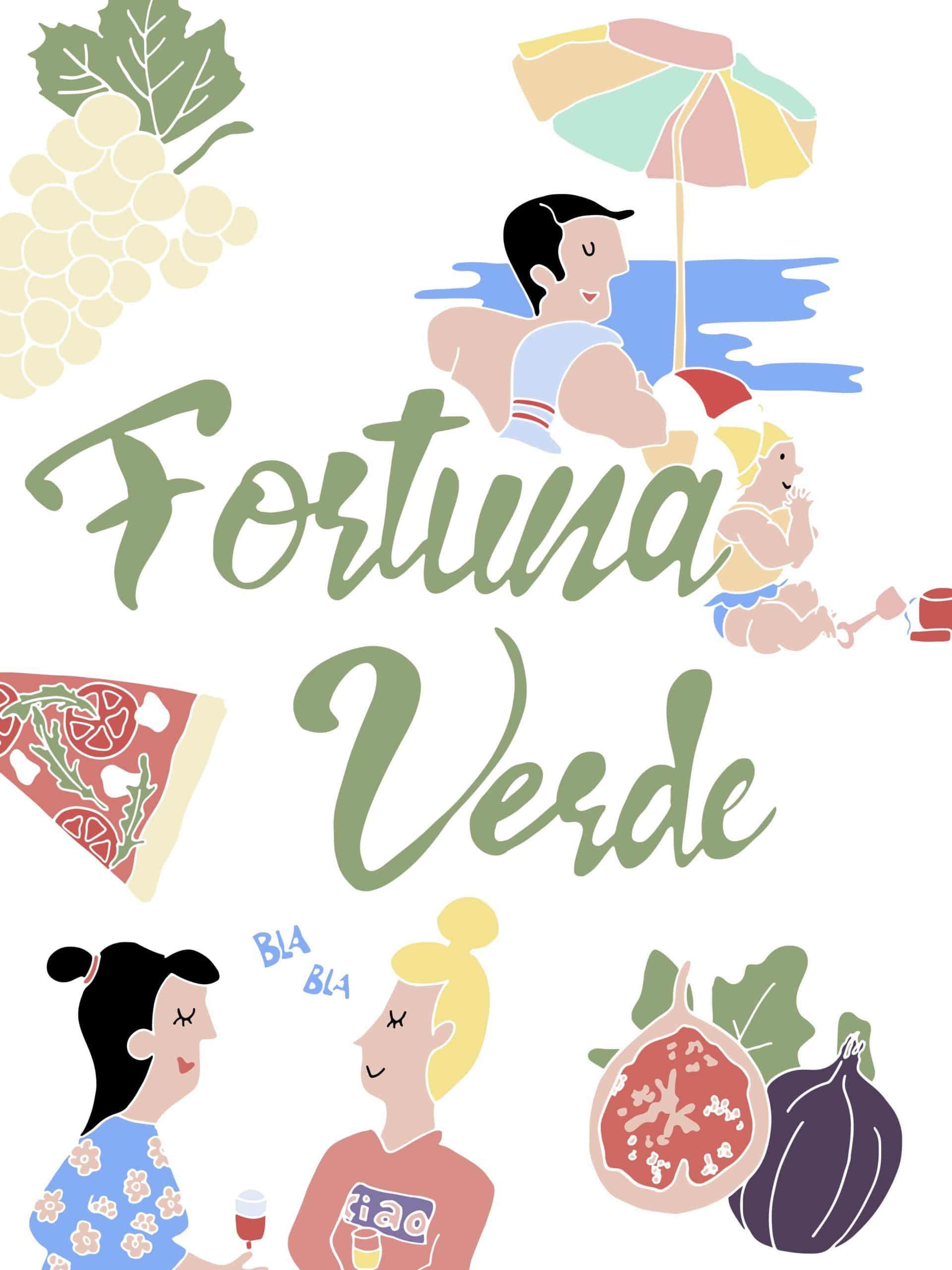 The farmhouse sits at the heart of our agriturismo. The estate has a great view of the rolling green hills and there are many spots where you can enjoy the peace and quiet. The old hay barn is the central meeting place. There is a cupboard full of games, books and toys for the little ones or you can order a cappuccino to start your day.
We find it important to give you a good time and love to contribute to a relaxed holiday feeling. You can enjoy our take-away boxes, pizza-nights and there's a daily service of fresh bread and sweets.
TUTTI A TAVOLA – pizza and vino
During your stay we organise various activities on our farm. You can join the pizza night, which we start with a workshop for the kids. Or enjoy a wine tasting in the evening, so that the children can sleep and you can enjoy some time for yourself.
During the activities we organise, it is easy to socialise with the other guests; we always choose for quality, small scale and a relaxed atmosphere.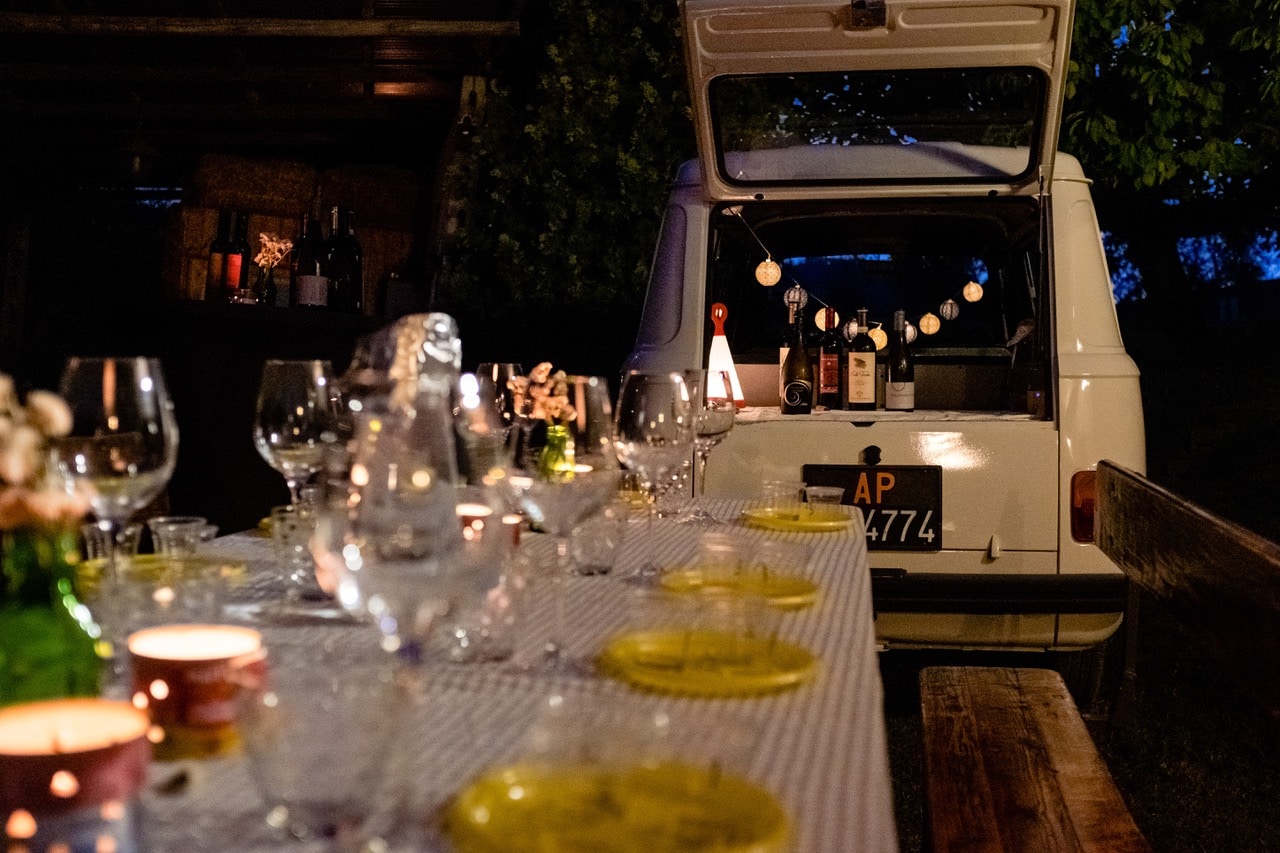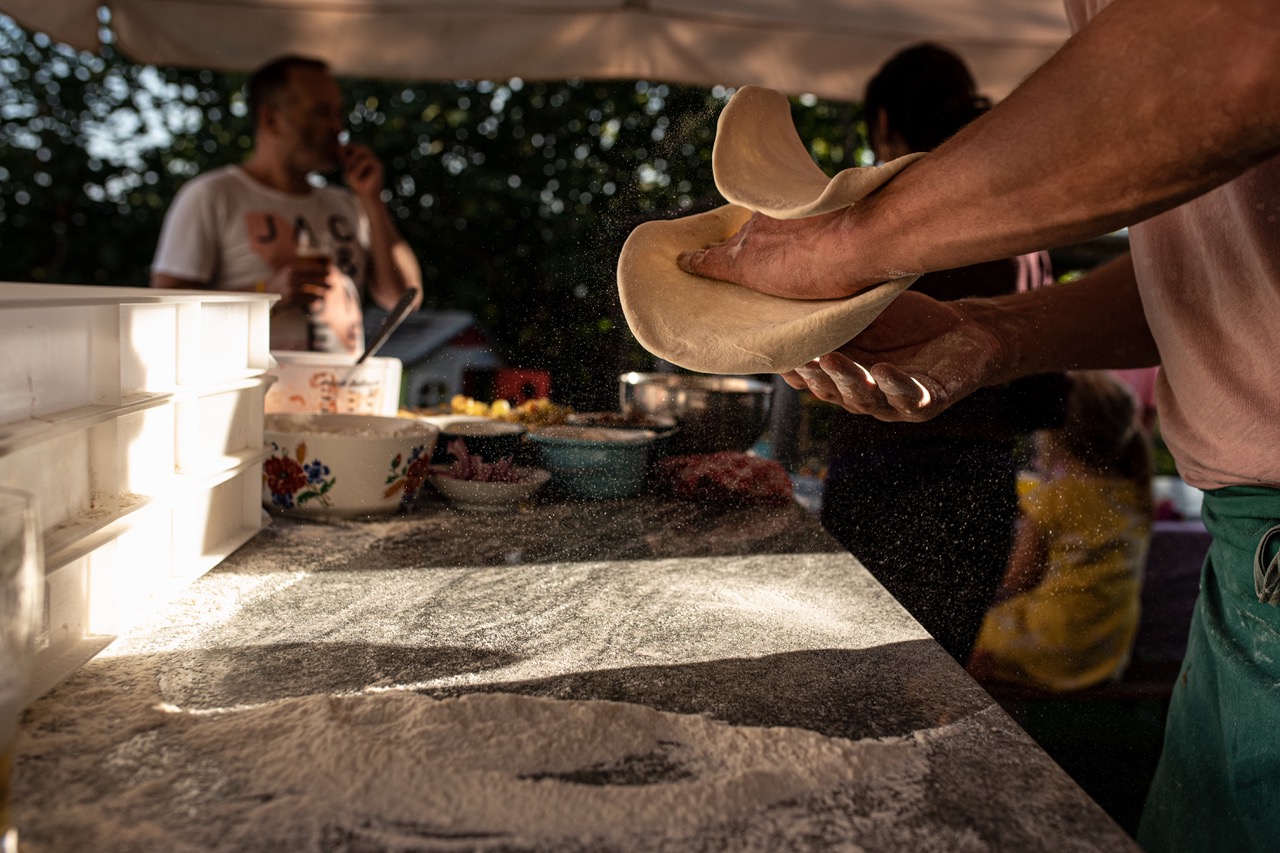 What if you could discover the real Italy? Meet an Italian family and visit them at their home. Together with our Italian friends, we provide these special experiences.
A workshop makes your holiday so much more enjoyable. We work together with young female entrepreneurs who introduce you to the area where they grew up. With a real Italian mamma you will make fresh ravioli or tortellini. During the afternoon, you will receive a warm welcome at the home of their Italian family. You will not only get a peek into their kitchen, but also into their life.
After the workshop, the rest of the family arrives for dinner. Together with the family, you will enjoy dinner and taste the homemade dishes. Meanwhile, glasses of local wine are clinking and stories of long Italian summers are being told.
Looking for an authentic experience in
Le Marche, Italy?
– some tips for your holiday in Le Marche – 
Contact us

Agriturismo Fortuna Verde
Contrada Fiorano 20
63067 Cossignano (AP) - Italia
Phone. (0039) 3429441510
Mail. info@fortunaverde.com