Kids

Enjoy a happy & calm family holiday in Le Marche!
Holidays provide a much needed and welcome break for all of us. It's a chance to soak up the sun, relax in nature and finally read a book. However with young kids it can be challenging as well. As a young family we know how it works. That's why we emphasise on the value of creating extra services for children. Our pizza workshop for the little ones gives them a different way to enjoy their time away and meet other children. Kids can join us in the vegetable garden or pick fresh fruit all by themselves. If your children are having a good time on the farm, you'll get a break for yourself. Enjoy a glass of wine and read that book.
Family holidays are a great way to enjoy time together
On our agriturismo, children can wander around, play or help on the farm. Picking tomatoes in the vegetable garden, hiking with farmer Erik, make their own pizza, look for lizards or just play in the shady sandpit. We offer two large sandpits, swings, a slide, trampoline and of course many toys. All the other play elements are present in nature; small animals to search for, water for a mud soup and hills to run and climb.
Fun with water!

Don't you love it when children can play outdoors? Kids need freedom to play, explore and interact with the natural world. At our farm they can play safely since there is no danger from cars, traffic or water. We do not have a swimming pool on our site and have chosen other forms of water fun. Splashing around in the tub, having fun in an inflatable paddling pool or cooling off under the outdoor shower (and yes, it has a spectacular view).
Discover Le Marche as a family
With so much to see and do, it might be hard to choose! Our personal advice and support is an integral part of your holiday experience. You can create a holiday itinerary tailored to your needs and wishes, from hiking to swimming; boat trips to cycling or just enjoy a day at the nearby beaches.
Our agriturismo is easy to reach and features the qualities that families love. A peaceful location, lots of nature, kids-friendly and accommodations with style. The location is great with easy access to romantic towns, restaurants and lovely beaches.
Le Marche has stolen our hearts and we will definitely be back!
Le Marche was  a big surprise for us! We know Tuscany of course, but this region is really much more beautiful. One day we enjoyed the day and the sea and another day we made a great walk in the National Park Monti Sibilini. The beautiful villages are very close and we enjoyed visiting a town in the morning so that we could have lunch by the sea afterwards. We went to the climbing forest and the water park with our boys. The boys loved baking pizza and we won't forget the afternoon at the Medieval festival. Le Marche has stolen our hearts and we will definitely be back!
Fam. Koster, august 2017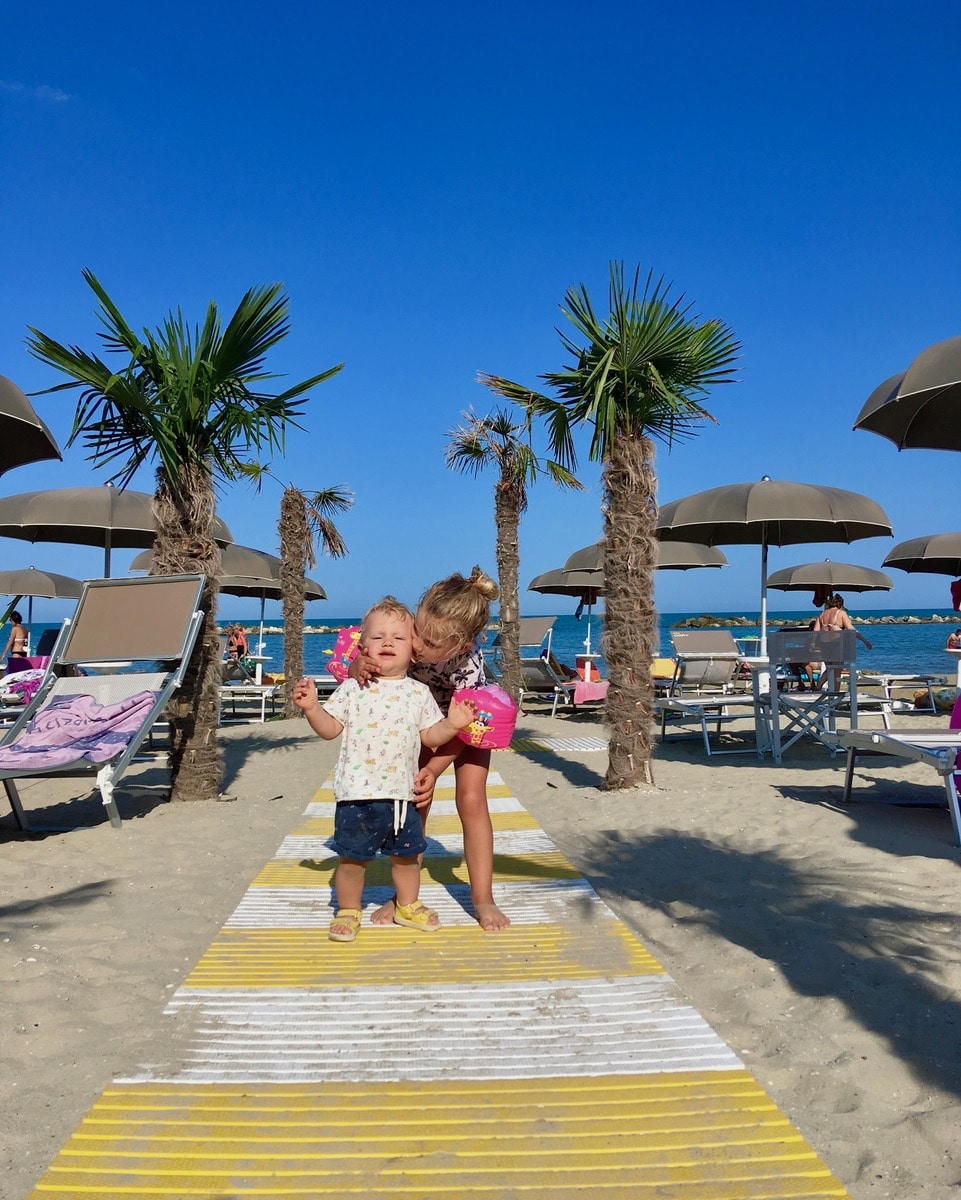 Just 15 kilometres away are the beautiful beaches of the seaside resort Grottammare. Other nice beach resorts at the Adriatic coast are San Benedetto del Tronto and Cupra Marritima. At the many beach chalets, you can rent beds for a relaxing day at sea. Or just bring your own umbrella!
The beautiful beaches of Sirolo with its bays and cliffs are also great for a day out.
Children feel free  because they can go out on their own and have adventures with their friends. The central meeting place for the children is often the large sandpit near the hay barn. While you enjoy a cup of coffee or a glass of wine, the children play with sand and water. We hear so often that children grow from this freedom; running around, discovering and making new friends.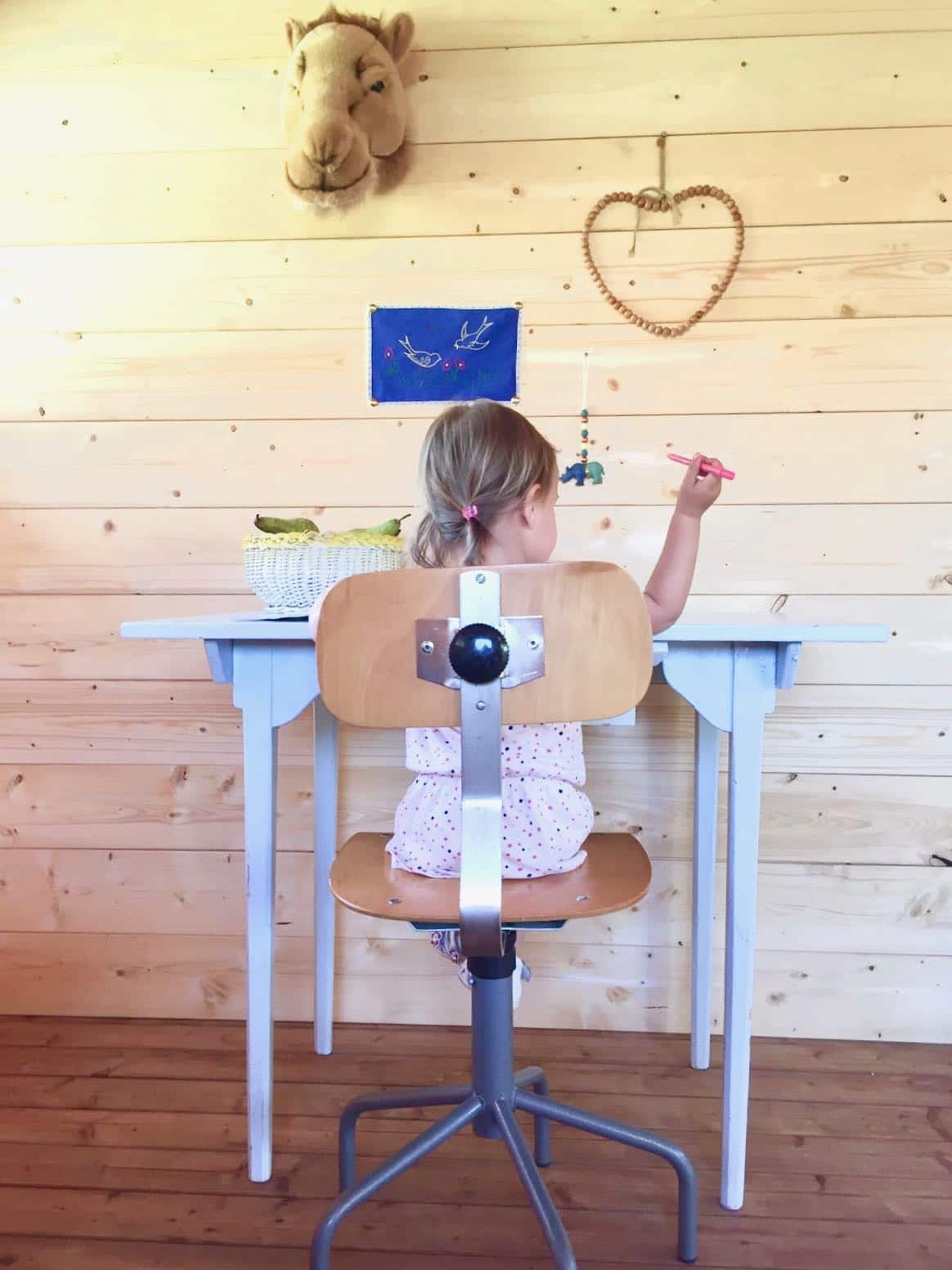 Ciao! We are Isabella and Tobias and we are 8 and 5 years old. We speak Dutch, but at school and with our friends we also speak Italian.
You can have adventures with us in the big yard. And do you know that there are lots of little lizards walking around here? They are very fast, but we are happy to help you find them. You can also relax  under the hay barn. There are lots of games, toys and drawing materials.
We hope to see you this summer when you come to spend your holidays in Cossignano!
KIDS @

AGRITURISMO FORTUNA VERDE 
A CHILD FRIENDLY RETREAT IN LE MARCHE
Contact us

Agriturismo Fortuna Verde
Contrada Fiorano 20
63067 Cossignano (AP) - Italia
Phone. (0039) 3429441510
Mail. info@fortunaverde.com